Agusta Westland AW109-SP Grand New
​The GrandNew is the premium, latest-generation light twin helicopter, evolved from the globally successful Grand platform, enhanced with the latest global navigation satellite system for all weather operations.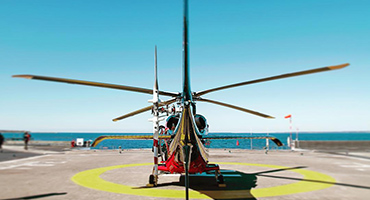 ​Designed for low noise and low vibration in the spacious cabin, passengers experience a comfortable elegant flying experience.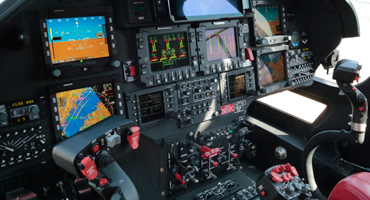 ​ An ergonomic glass-cockpit integrates Flight Management System (FMS), Synthetic Vision System (SVS) and Helicopter Terrain Awareness and Warning Systems (HTAWS) functions to reduce crew workload, enhancing mission capabilities and safety during all types of operation
​Best-in-class performance
​Agusta Westland have, in many ways, set the benchmark for helicopters. Often cited as an industry standard, their range of aircraft are renowned for speed, safety and reliability – everything you could look for in a helicopter
​ It goes a long way to illustrating its merits that the 109 is a favourite of emergency services across the globe. Large enough for up to seven passengers, it's a wonderfully versatile platform. From a more civilian perspective however, the GrandNew variation is easily one of the best in class. It's not the smallest aircraft in the world, but works surprisingly well for yacht landings. It's still light enough to manage most helipads without too much issue and, thanks to is global navigation system and advanced avionics suite, can manage even demanding weather conditions with ease. This boils down to the fact that it can ferry you from yacht to shore in all but the roughest conditions. Like its siblings it can still carry up to seven passengers, but thanks to the rapidly reconfigurable interior can be made more spacious for less. If you're going to be spending a good amount of time hopping about in the GrandNew, that additional bit of comfort is very good news. The interior itself is complete with reading lights, loudspeakers, noise reduction headphones and soundproofing to name but a few of the comforts. The VIP interior can even be fully customised with whatever leathers or carpet you want – a good deal more luxurious than the emergency services would use it. Comfortable, versatile and with a level of reliably which is second-to-none, the premium GrandNew version of the 109 platform has everything you could need from a 3-tonne helicopter, wherever and whenever you decide to fly.